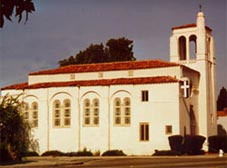 Church Address
5801 Racine Street
Corner of 58th St & Telegraph Ave
Oakland, CA 94609

Need directions? Click here.
Administrative Office Address
514 58th Street
Oakland, CA 94609
Tel: 510.652.4915
Fax: 510.858.7205
Pastor: 510.652.9719
For General Church Information:


Connect with Us!

Sign up for our Email Newsletter




Welcome to The Family!
Pastor Ulysses Stephen King, Jr., Mrs. Tiffany, and the Memorial Tabernacle Family welcome you to the family. We invite you to become a member of a family of believers God is using to "reach to teach, teach to change" one person and one block at a time. We pray you will choose to attend the reunion to receive the love God has given us to give to you specifically!


Celebrating Ninety-eight Years of Excellence in Ministry
Saturday, September 16, 2023 at 2:00PM
YOUTH, BE HEARD! Elevate your voices through Poetry and the Spoken Word!
Sunday, September 17, 2023 at 10:30AM
Celebrate and Give Gratitude for the Opportunities to "WITNESS" for 98 Years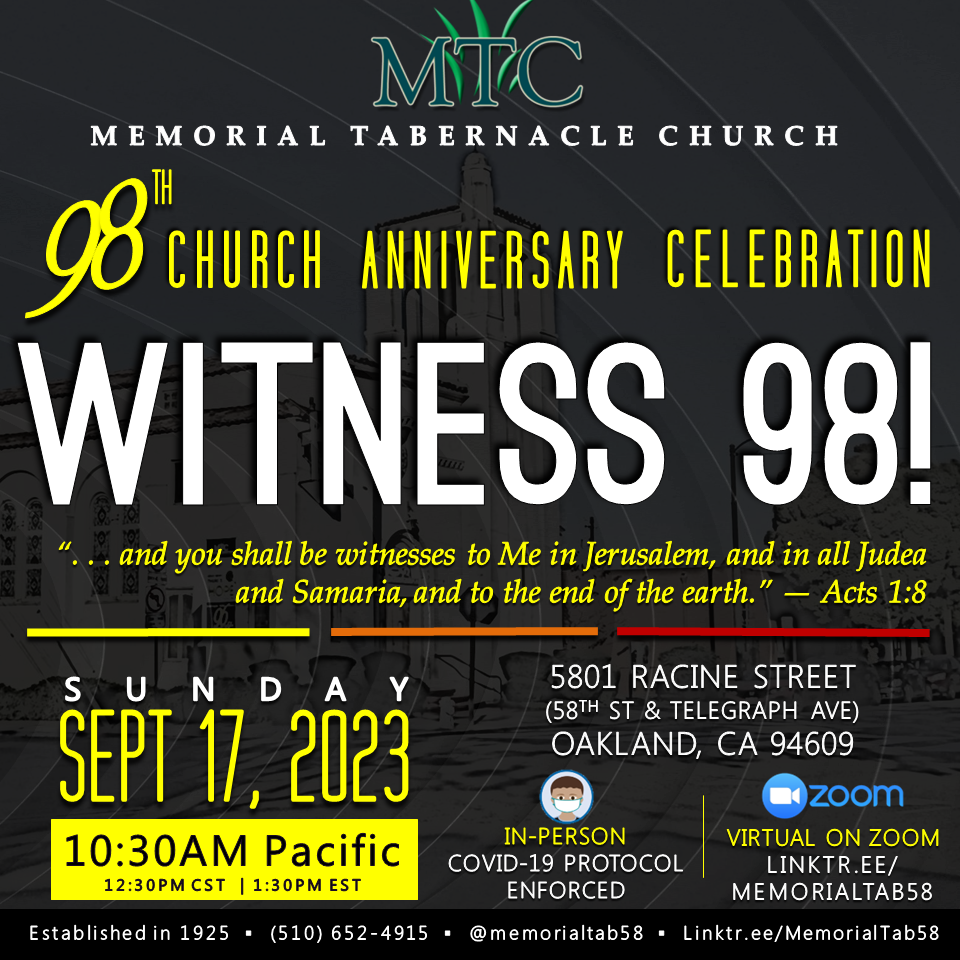 Sunday Services

| | |
| --- | --- |
| Sunday School | 9:15 AM |
| Glory Prayer & Praise | 10:00 AM |
| Family Reunion Worship Service | 10:30 AM |
| Servant's Prayer Hour at Home | 6:30 PM |




Weekly Services

| | |
| --- | --- |
| Mondays:Saints-in-Prayer | 6:00 PM |
| Tuesdays:Conversational Bible Study | 7:00 PM |
| Wednesdays:Music Ministry | 6:30 PM |