Calendar of Events
All are invited to events and engagements at our church. Please come as you are.
See the invitations for location and details for each event.
For more information about our ministry, get connected with our
"live" online calendar
.
New Prayer Hour: Sundays, 6:30PM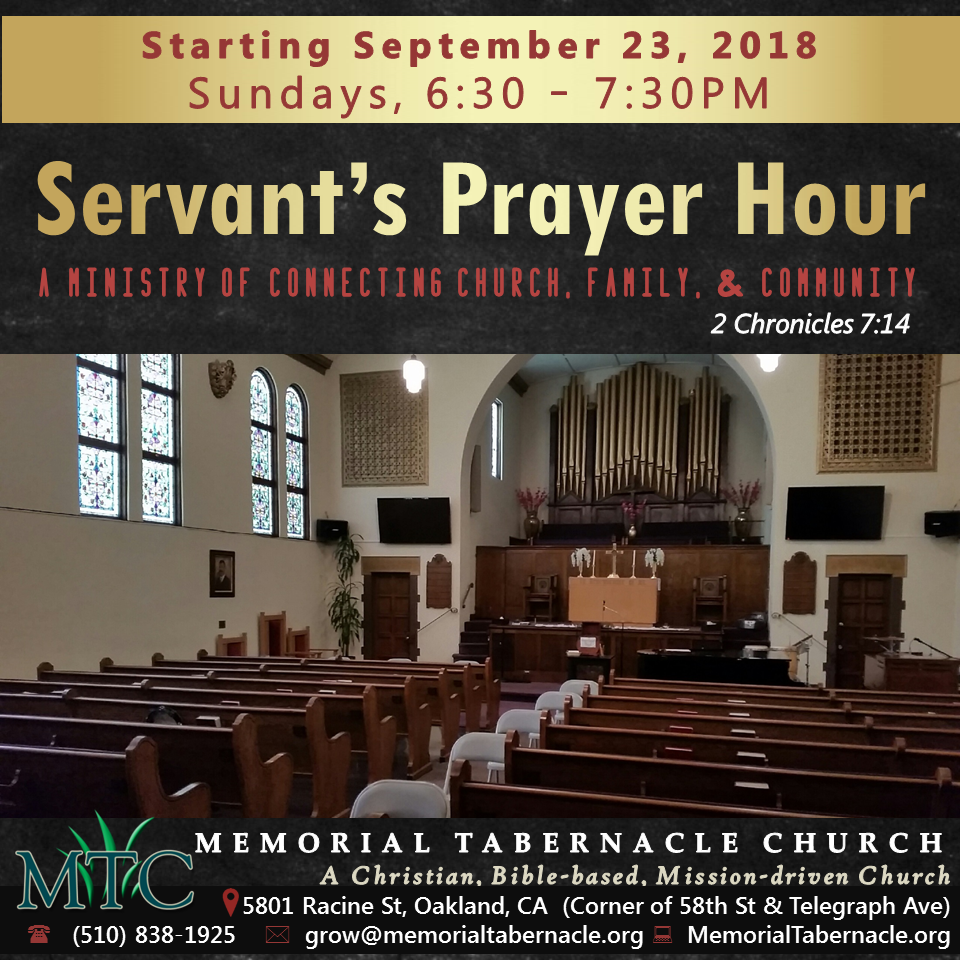 Beginning this Fall, September 23, 2018, our weekly Servantsís Prayer Hour will permanently move from Thursdays at 6:00 a.m. to Sundays at 6:30 p.m. until 7:30 p.m. More information is avaialable at
https://conta.cc/2DklOmW
.