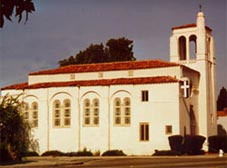 Church Address
5801 Racine Street
Corner of 58th St & Telegraph Ave
Oakland, CA 94609

Need directions? Click here.
Administrative Office Address
514 58th Street
Oakland, CA 94609
Tel: 510.652.4915
Fax: 510.858.7205
Pastor: 510.652.9719
For General Church Information:


Connect with Us!

Sign up for our Email Newsletter




Welcome to The Family!
Pastor Ulysses Stephen King, Jr., Mrs. Tiffany, and the Memorial Tabernacle Family welcome you to the family. We invite you to become a member of a family of believers God is using to "reach to teach, teach to change" one person and one block at a time. We pray you will choose to attend the reunion to receive the love God has given us to give to you specifically!


Celebrating MTC Clergy
"Trust in the Lord with all your heart, and do not lean on your own understanding. In all your ways acknowledge him, and he will make straight your paths." - Proverbs 3:5-6 During our worship service Sunday, October 31st, we will take a moment to thank and appreciate Elder Mrs. Jeanette Wortz, Elder Calvin King, and Pastor Ulysses Stephen King, Jr.


This Week's Newsletter
October 17, 2021 | "He is the Potter, and I am the Clay" (Jeremiah 18:1-6; Isaiah 64:8); Encourager: Elder Mrs. Jeanette Wortz



HOPE Block Party: Success! Success! Success!
Offering Hope and Celebrating Life with Community! Let us continue to pursue great and greater things for Christ. Our hope, faith, and trust is in God! Enjoy the compilation video from our HOPE Block Party, MTC's 96th Outdoor Celebration held Sunday, October 10, 2021 from 11:30 to 2:30PM on 58th Street in Oakland, CA. Thank you for all of your support, prayers, leadership, and engagement!


Connecting Virtually Via Zoom
Click the image below for access information.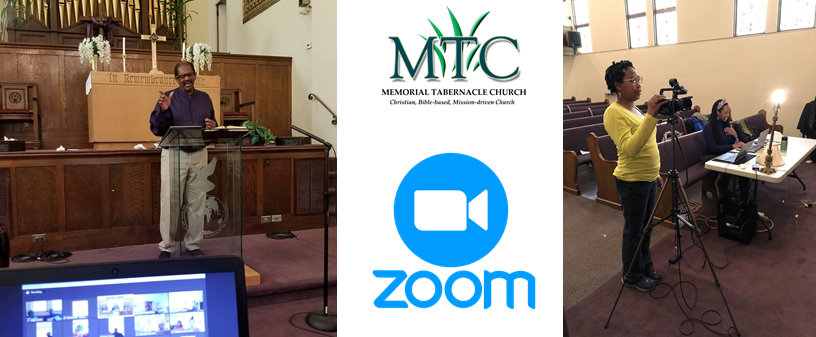 Be a part of the virtual (http://bit.ly/36eY9AB) or limited in-person worship experience. All entering must pass the safety screening and follow the directions of the COVID Safety Team. Read the protocol at bit.ly/3a0AhSY. Thank you.


Sunday Services

| | |
| --- | --- |
| Sunday School | 9:15 AM |
| Glory Prayer & Praise | 10:00 AM |
| Family Reunion Worship Service | 10:30 AM |
| Servant's Prayer Hour at Home | 6:30 PM |




Weekly Services

| | |
| --- | --- |
| Mondays:Saints-in-Prayer | 6:00 PM |
| Tuesdays:Conversational Bible Study | 7:00 PM |
| Wednesdays:Music Ministry | 6:30 PM |